Crane

Lifting Services

Swaey Bros Ltd has a vast range of Static and Self erecting cranes and can cater for small and large projects. Plenty of experience has been gathered since 1983 when the company first started offering services to its wide clientele. Experienced and well trained crane operators will ensure to deliver a professional, efficient and safe service.
Mobile Cranes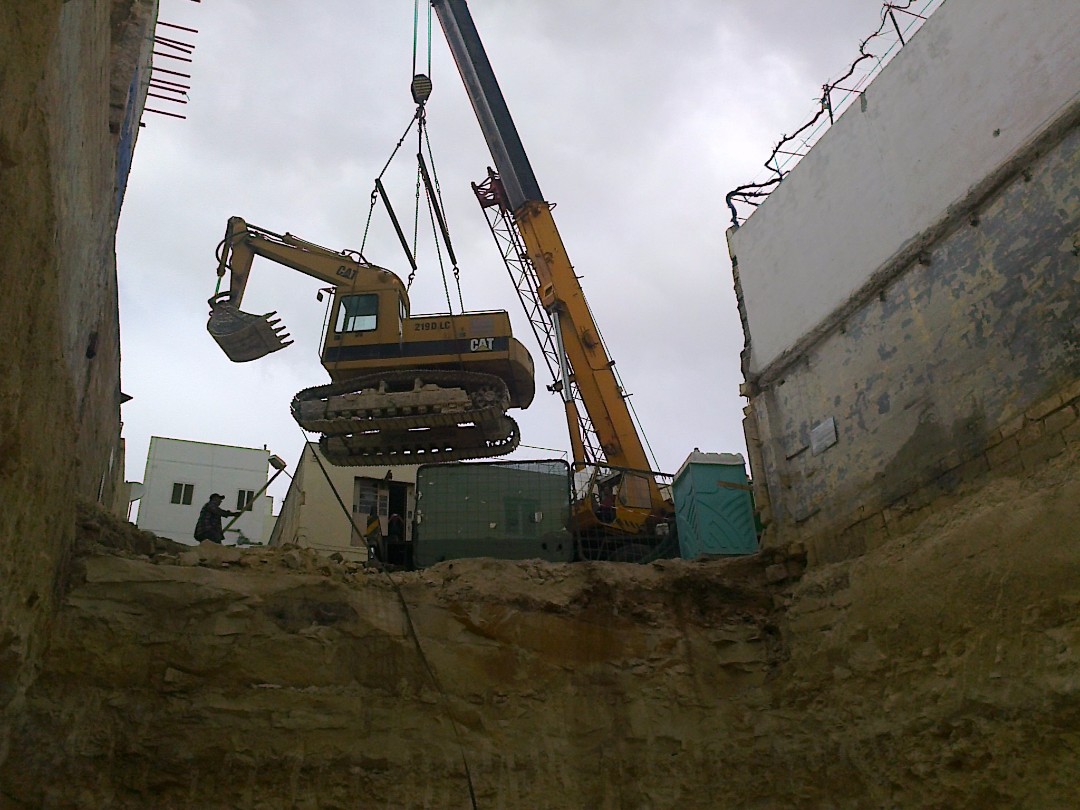 Today, all our cranes are 'All-Terrain Cranes'. With respect to mobile cranes, the 'all-terrain cranes' are most suited to Malta's geography and very popular around Europe. Our cranes range from 25 tons all the way up to a maximum lifting capacity up to 180 tons.
Most of the work we do is heavy lifting: equipment, boats, machinery, steel structure, columns, beams.
We also specialize in lifting equipment sales. Such as chains, wire-ropes, wire-rope slings and lifting belts, lifting nylon slings and lifting equipment such as load cells.
Tower Cranes
We have tower cranes up to 50 metres which can carry up to 2.5 tons at 50 metres and can offer the service of erecting these cranes for you. We also offer new and used tower cranes for sale.